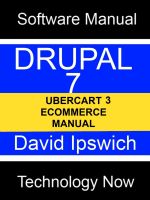 Drupal 7 Ubercart 3 Ecommerce Manual
The Drupal 7 Ubercart 3 Ecommerce Manual takes you step-by-step through the process of installing and configuring Drupal 7 and Ubercart 3 to create a fully functional e-commerce site capable of selling both physical goods and intangible goods such as files and downloads. This book will take you through the whole process from start to finish.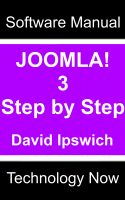 Joomla 3 Manual
The Joomla 3 manual includes step by step instructions for installing and configuring this free website creation software. Joomla! is both popular and widely used to create professionally looking sites and version three can only enhance its reputation and popularity. The book assumes no previous knowledge other than an ability to read English and to use a computer.