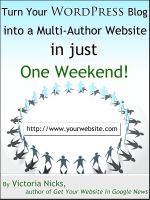 Turn Your WordPress Blog into a Multi-Author Website in Just One Weekend!
(5.00 from 2 reviews)
Have you ever considered converting your WordPress blog into a multi-author website? It's not as hard as you think. In fact, with this guide, you'll be done in just one weekend! (Or much less, if you are comfortable with the WordPress interface.) This edition includes a simple checklist and easy-to-follow walkthroughs for all plugins. You'll be managing multiple writers in no time flat!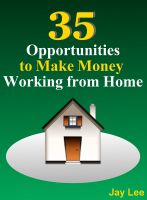 35 Opportunities to Make Money Working from Home
(4.00 from 1 review)
The idea of working from home is exciting to a good number of people because of the flexibility it provides. However, many don't even know where to begin. With that in mind, these are the two main purposes of this book: 1. to present you with a collection of actionable ideas 2. to provide you with plenty of resources to help you get started