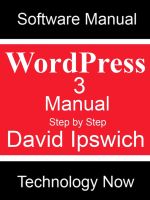 WordPress 3 Manual Step-by-Step
The WordPress 3 Manual assumes no prior knowledge, and takes you step-by-step through the whole process of setting up and creating your first WordPress site. The step-by-step approach will take you from absolute beginner all the way through to the completion of your first site.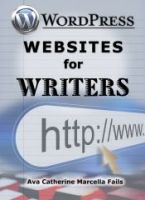 WordPress Websites for Writers 2nd Edition
WordPress Websites for Writers is aimed specifically toward writers who want and need their own website to showcase their work. Anyone can build their own website with the steps in this easy-to-follow, illustrated guide. Using the methods in this book, you can build your own website on self-hosted WordPress for about $15. 64 pages, 9 chapters + BONUS, and more than 60 images.