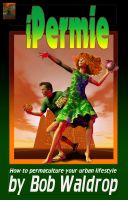 iPermie! How to Permaculture Your Urban Lifestyle
(5.00 from 3 reviews)
This is a good-life design guide for Millennials, Boomers, and Generation X. Contains strategies, tools, and techniques to help you navigate the cardinal threats of peak oil, climate instability, economic irrationality, and political criminality. iPermie is an almanac of useful information and permaculture self-study guide.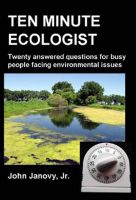 Ten Minute Ecologist: Twenty Answered Questions for Busy People Facing Environmental Issues
TME provides plain, easily understood, information about environmental phenomena and issues in the form of twenty answered questions. It will do wonders for anyone who reads about environmental issues in the daily newspapers and asks "should I be worried about this?" TME is ideal reading for CEOs and politicians facing environmental issues, as well as science students at all levels.