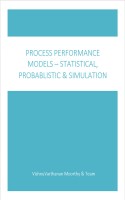 Process Performance Models - Statistical, Probabilistic & Simulation
Explains the various techniques of PPM development, simulation and optimization. All the explanations are given with IT industry and usage of alternate techniques to build PPM to suit even smaller organizations. Application of Statistical, Probablistic and Simulation models are elaborated.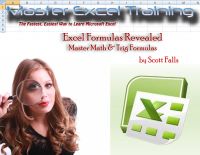 Excel Formulas Revealed - Master Math & Trig Formulas in Microsoft Excel
Become an Excel Guru !! I will explain to you IN PLAIN ENGLISH with ILLUSTRATIONS exactly how to use Excel's most useful Math & Trig formulas. Knowing these formulas will increase the usefuleness of this amazing tool... Tenfold!! To make Excel a truly useful tool you need to learn how to master it's functions.