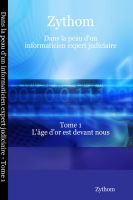 Zythom T1 L'âge d'or est devant nous
Sur un ton impertinent et plein d'humour, le blog de Zythom fourmille d'anecdotes vécues, tant sur sa vie personnelle ou professionnelle que sur ses activités d'expert judiciaire. Elles sont réunies dans cet essai pour participer à l'éclairage du public à travers le point de vue rarement exprimé de l'homme de l'art.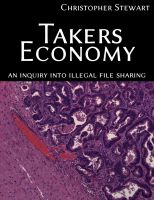 Takers Economy : An Inquiry into Illegal File Sharing
(3.00 from 1 review)
Takers Economy proposes an alternative look at illegal file sharing in light of the role of art in society, and in the context of the oneness of all beings and things.