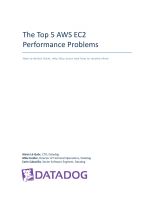 The Top 5 AWS EC2 Performance Problems
After reading this white paper, you will gain an understanding of the five most common performance issues that occur in Amazon EC2. Specifically, you will learn why these issues occur, how to detect them, and best practices for how to either avoid these problems all together and how to resolve these issues when they occur.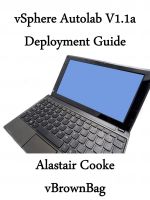 vSphere 5 AutoLab 1.1a Deployment Guide
The AutoLab is an easy way to build a vSphere test and training lab on your laptop or desktop. Provided you have a modern PC or MAC with 8GB or more RAM and a VMware virtualization program (Workstation, Fusion or Player) you can rapidly build a lab.