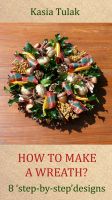 How To Make A Wreath? 8 'Step By Step' Designs
'How to make a wreath?' is a comprehensive course which will guide you through the process of creating a wreath decoration. It offers easy and coherent step-by-step instructions how to create 8 patterns of wreaths. The publication is intended for any person who wants to decorate their home beautifully. It also creates an opportunity to earn some money from it.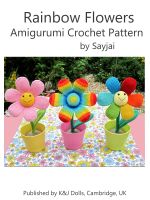 Rainbow Flowers Amigurumi Crochet Pattern
Crochet pattern to make these beautiful flowers. They are easy to make and great for on your windowsill. All flowers are made with the same pattern. Size: the diameter is 9.5 inches/ 23.75 cm. The height is 16 inches/ 40 cm.