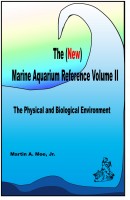 The (New) Marine Aquarium Reference Volume II
The (New) Marine Aquarium Reference Volume II: The Physical and Biological Environment is the second of a five volume set of ebooks based on The Marine Aquarium Reference: Systems and Invertebrates by Martin A. Moe, Jr., first published in 1989 and sold over 80,000 copies. The ebook volumes preserve this enduring technical information and expand on it with new topics and new information.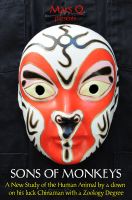 Sons of Monkeys - A New Study Of The Human Animal By A Down On His Luck Chinaman With A Zoology Degree
(5.00 from 5 reviews)
Sons of Monkeys will radically redefine the human species. In a ground-breaking re-evaluation of how we select our mates, zoologist and teacher Mars Q will explain the existence of war, genocide, and chronic poverty by treating humans like any other animal on the planet. No rock goes unturned as he smashes centuries of dogma and leaves the academic world scorched. Not even Jesus is off limits.