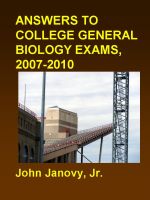 Answers to College General Biology Exams
A superb study guide! This book contains all the biology exams given during a four-year period at a major university, along with the answers. Questions are sorted into general areas (genetics, evolution, metabolism, etc.) In the opening page there is a link to the highly recommended OUTWITTING COLLEGE PROFESSORS in either electronic or paper format.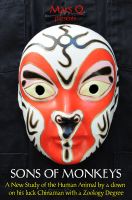 Sons of Monkeys - A New Study Of The Human Animal By A Down On His Luck Chinaman With A Zoology Degree
(5.00 from 3 reviews)
Sons of Monkeys will radically redefine the human species. In a ground-breaking re-evaluation of how we select our mates, zoologist and teacher Mars Q will explain the existence of war, genocide, and chronic poverty by treating humans like any other animal on the planet. No rock goes unturned as he smashes centuries of dogma and leaves the academic world scorched. Not even Jesus is off limits.