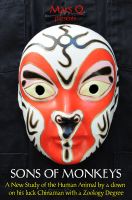 Sons of Monkeys - A New Study Of The Human Animal By A Down On His Luck Chinaman With A Zoology Degree
(5.00 from 5 reviews)
Sons of Monkeys will radically redefine the human species. In a ground-breaking re-evaluation of how we select our mates, zoologist and teacher Mars Q will explain the existence of war, genocide, and chronic poverty by treating humans like any other animal on the planet. No rock goes unturned as he smashes centuries of dogma and leaves the academic world scorched. Not even Jesus is off limits.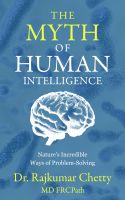 THE MYTH OF HUMAN INTELLIGENCE: NATURE'S INCREDIBLE WAYS OF PROBLEM-SOLVING
(3.00 from 2 reviews)
Complex systems of varied nature, living and non-living, with or without a brain, end up in a strikingly similar state of functional and structural organization! Why? How? This is the basis of this book written by a medical doctor, who is also a biochemist. Quite often it is difficult to evade the question - does the brain really matter? The author draws on solid science to justify his argument.