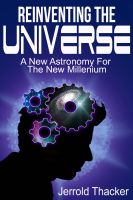 Reinventing the Universe
This book looks at various assumptions which have been made by astronomers over the years and finds many wrong. We find that the Universe is probably not expanding, as most astronomers believe, and there was not a Big Bang. We also find that many, or even most, of the star and galaxy images are mirages - optical illusions due to bending of light by gravity. We also find that quasars are nearby.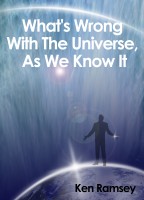 What's Wrong With The Universe, As We Know It
This book is a light-hearted look at the universe and our understanding of it. The Big Bang is a major target. There are other problems with our understanding of the universe, where the scientific scenarios are not adequate. It continues with an argument against extra-terrestrials visiting earth. There is likely intelligent life on other planets, but visiting earth is not very likely.