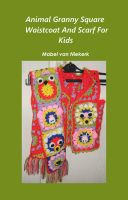 Animal Granny Square Waistcoat And Scarf For Kids
Granny squares are among the most popular crochet patterns crochet addicts love to collect. They can be used to make numerous decorative household and clothing items. Crochet granny squares with animal faces for a difference. This little waistcoat and scarf can be made for the little girl in your life in the colors of your choice, or use scraps from your yarn stash.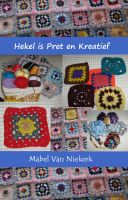 Hekel is Pret en Kreatief
As jy leer hekel sal jy vind dat dit nie net 'n manier is om mooi items te skep nie, maar ook a wonderlike manier om te ontspan terwyl jou hande besig is. Hierdie nuttige en kreatiewe kuns stel jou nie net in die vermoë om mooi items te skep nie, maar is ook 'n goeie manier om heerlik saam met vriendinne te ontspan terwyl julle patrone uitruil.