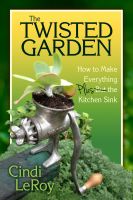 The Twisted Garden
What in the world is this book about? The Twisted Garden: How To Make Everything (But) Plus the Kitchen Sink, shows the reader with easy step by step instructions how to repurpose old fashioned household items so that they can be used for garden or yard art. By using these repurposed treasures found while cleaning out the basement or attic, the reader can keep cherished memories alive.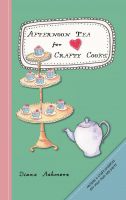 Afternoon Tea for Crafty Cooks
My latest crafty, cookery book contains all you need to make your own tea party, from crafting the invitations to making yummy cupcakes. Includes how to make handmade envelopes and invitations, sewing your own tea cosy and a selection of really easy tea party recipes. Enjoy as a birthday celebration, a get-together treat with friends, or as a themed children's party.