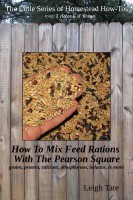 How To Mix Feed Rations With The Pearson Square: grains, protein, calcium, phosphorous, balance, & more
This step by step guide discusses the Pearson Square, how to use it to mix your own feed rations, and why you should. Includes how to read feed bag labels and what they mean, the different types of protein, how to select the right feeds for different species, plus feeding to prevent hypocalcemia, pregnancy toxemia, and urinary calculi. Includes protein, calcium, and phosphorous content charts.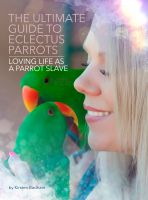 The Ultimate Guide to Eclectus Parrots
(5.00 from 1 review)
The Ultimate Guide to Eclectus Parrots is a comprehensive eBook dedicated to assisting companion Eclectus owners. Penned by an Eclectus specialist and self confessed parrot addict, the Author writes in a friendly easy to read manner. She provides information and advice based on over a decade of experience keeping and breeding companion Eclectus parrots.