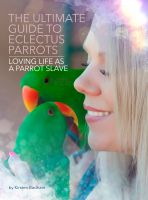 The Ultimate Guide to Eclectus Parrots
(5.00 from 1 review)
The Ultimate Guide to Eclectus Parrots is a comprehensive eBook dedicated to assisting companion Eclectus owners. Penned by an Eclectus specialist and self confessed parrot addict, the Author writes in a friendly easy to read manner. She provides information and advice based on over a decade of experience keeping and breeding companion Eclectus parrots.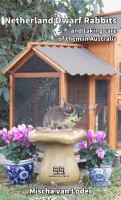 Netherland Dwarf Rabbits: Taking Care of Them in Australia
'Netherland Dwarf Rabbits: taking care of them in Australia' is the first in the Miniature for Life Series, published by Labyrinth Press. This book features images in the style of Anne Geddes and shows the reader how to raise Netherland Dwarf rabbits in an Australian climate while demonstrating what it is we need to feed, house and take care of them.