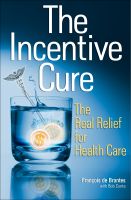 The Incentive Cure
Health care in the US needs a cure, and this book provides one that can be implemented today and tomorrow. It's all about fixing the incentives that currently encourage doctors, nurses, hospitals and others to be bad instead of being what they want to be -- good. It's a call to action for a new national project: delivering an effective and lasting cure to the American health care system.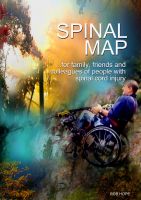 SpinalMap
(5.00 from 3 reviews)
An essential guide for family, friends and colleagues of people living with disability caused by spinal cord injury (SCI). SpinalMap outlines the basics of SCI and the life-changing impact it invariably has. It also highlights the often ignored etiquette involved in relating to people living with SCI in personal and broader business and social settings.