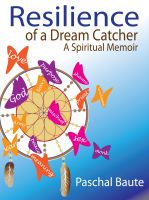 Resilience of a Dream Catcher: A Spiritual Memoir
This memoir by a disabled veteran spans these careers: athlete, Army private, boxing champion, Benedictine monk, sports coach, Catholic priest, Navy Chaplain, pastoral psychologist, family therapist, human resource consultant, community activist, and Spellbinder storyteller,. The author uses his life of facing much adversity to teach many lessons of resilience, coping well, no matter what..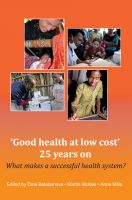 'Good health at low cost' 25 years on. What makes a successful health system?
In an extension to the original, this book filled with recent research explores five new countries asking why some low and middle income countries are able to achieve better health outcomes. With chapters focusing on Bangladesh, Ethiopia, Kyrgyzstan, Tamil Nadu (India) and Thailand, 'Good health at low cost' has identified a series of inter-linking factors necessary for a health system to succeed.