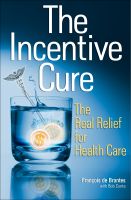 The Incentive Cure
Health care in the US needs a cure, and this book provides one that can be implemented today and tomorrow. It's all about fixing the incentives that currently encourage doctors, nurses, hospitals and others to be bad instead of being what they want to be -- good. It's a call to action for a new national project: delivering an effective and lasting cure to the American health care system.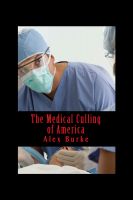 The Medical Culling of America
The AMA reported by 2003 that 225,000 people were being killed per year by their prescription drugs: 125,000 correctly prescribed and 100,000 misdiagnosed by their doctors. All were taken according to directions. And so we eagerly accepted reporter Alex Burke's manuscript, which includes an in-depth investigation into the 2100 profitable deaths a year in the Ohio BWC system alone.