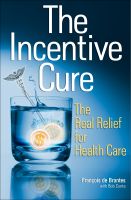 The Incentive Cure
Health care in the US needs a cure, and this book provides one that can be implemented today and tomorrow. It's all about fixing the incentives that currently encourage doctors, nurses, hospitals and others to be bad instead of being what they want to be -- good. It's a call to action for a new national project: delivering an effective and lasting cure to the American health care system.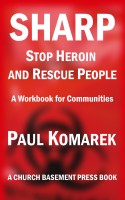 SHARP Stop Heroin and Rescue People: A Workbook for Communities
The addiction treatment system needs an upgrade. The systems meant to protect and serve the community are broken and disconnected, and have greatly multiplied the destructive power of heroin. This book shows the way forward. It's a resource for communities, for people in recovery, for family members and friends, and all of us. Based on community efforts at the heart of the heroin crisis.