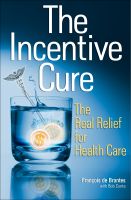 The Incentive Cure
Health care in the US needs a cure, and this book provides one that can be implemented today and tomorrow. It's all about fixing the incentives that currently encourage doctors, nurses, hospitals and others to be bad instead of being what they want to be -- good. It's a call to action for a new national project: delivering an effective and lasting cure to the American health care system.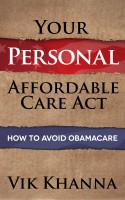 Your Personal Affordable Care Act: How To Avoid Obamacare
Health is not a medical product. It is your birthright. When you work to take back control of something that was rightfully yours in the first place, you will be happier, fitter, and more confident than you have been in years. Your Personal Affordable Care Act is the indispensable roadmap to that kind of health success. When you are this person, you become the antidote for Obamacare.