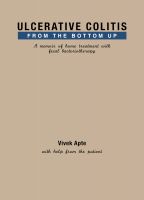 Ulcerative Colitis from the Bottom Up: A memoir of home treatment with fecal bacteriotherapy
(5.00 from 1 review)
Fecal bacteriotherapy is an accepted treatment for C. diff. infection but has yet to become widely offered for UC. Given the chronic and debilitating nature of the disease, and the long-term ineffectiveness of available prescription options, we had little to lose in trying this treatment in the only way we could make it readily available - at home. It has been worth the time and trouble to do so.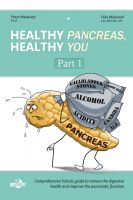 Healthy Pancreas, Healthy You. Part 1: Structure, Function, and Disorders of the Pancreas
The pancreas is a vital, mysterious organ in the human body. Millions people suffer from various digestive disorders and almost all of them have poor pancreatic function. Authors explain the connections between pancreas and dyspepsia, IBS, SOD, GERD, stones, pancreatitis, Candida, SIBO, acidosis, alcoholism. It can help focus on healing of digestive (pancreatic) diseases in their early stages.