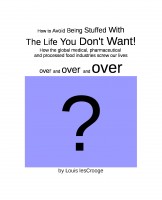 How To Avoid Being Stuffed With The Life You Don't Want!
Arthritis induced Dry Eyes Arthritis induced Dry Eye Syndrome Arthritis induced Sjögren's Syndrome Arthritis induced Gout. Relieved, Cured, Prevented, Along with other 'AIDS-related incurable diseases'. Results based on the clinical experience derived from 35,000+ patients at my Softlens Practice in Soho London. No drugs. No chants. No magic. No work with closed mind!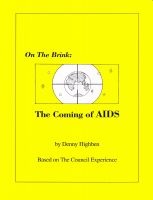 On The Brink: The Coming of AIDS
Denny Highben has mined The Trance archives and has presented us with a vast new awareness of the interplay between mankind and AIDS in the context of spiritual and physical activity. It is an awareness that we will never get from our health officials. As this malady spreads throughout mankind's world, learn why it does not really come as a surprise and what it brings to us besides misery.