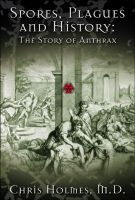 Spores, Plagues and History: The Story of Anthrax
by

Chris Holmes
Spores, Plagues and History: The Story of Anthrax traces the history of anthrax epidemics and bioterrorism from the time of Moses to Saddam Hussein. It has been favorably reviewed in the Lancet, The Journal of Emergency Medicine, The Bulletin of the History of Medicine and the FBI Law Enforcement Bulletin.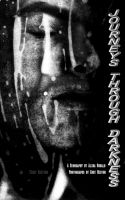 Journeys Through Darkness: A Biography
by

Alina Oswald
Journeys Through Darkness is a biography that tells the story of AIDS through the story of a long term AIDS survivor--award winning, legally blind photographer, Kurt Weston. Weston's story is one about the power of reinvention, a personal memory that helps bring new life or possibly forgotten memories to the more public face of the AIDS pandemic.