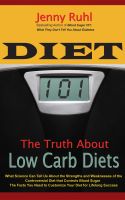 Diet 101: The Truth About Low Carb Diets
(4.00 from 2 reviews)
Bloodsugar101.com's Jenny Ruhl explains what peer reviewed research and successful low carb dieters can teach us about how to craft a customized, healthy, low carb diet we can stick to for life.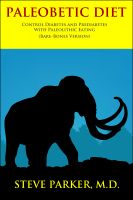 Paleobetic Diet: Control Diabetes and Prediabetes With Paleolithic Eating (Bare-Bones Version)
Steve Parker, M.D., presents the world's first paleo diet program designed for those with diabetes (types 1 and 2) and prediabetes. Included are sections on diabetes drug adjustments, exercise, hypoglycemia, treatment goals, and three days of meals. Recommended foods include vegetables, fruit, nuts and seeds, meat, fish, and eggs. All measurements are given both in U.S. customary and metric units.