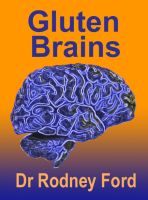 Gluten Brains: the brain–grain connection
(5.00 from 2 reviews)
Yes, brains and nerves get damaged by gluten. Medical research reveals that gluten commonly causes nerve damage, brain disease, mental disturbance, learning disorders, fatigue, and poor growth. But most sufferers from gluten-harm remain completely unaware of it! Read the stories of suffering and 'miracle cures' by quitting gluten. Are you and your family affected? Find out before it's too late.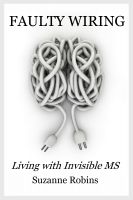 Faulty Wiring: Living with Invisible MS
Multiple sclerosis is synonymous with physical disability. But there's a hidden aspect to this illness that often goes unrecognized and is frequently misunderstood. These invisible symptoms include depression, bladder dysfunction, cognitive impairment and fatigue. This book shines a light on that experience, and expands the definition of what it means to have MS beyond obvious physical disability.