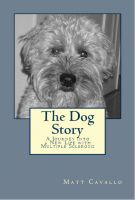 The Dog Story: A Journey into a New Life with Multiple Sclerosis
(4.50 from 2 reviews)
I was twenty-eight years old with a promising career when I tried to get out of bed and couldn't feel my legs. Overnight, I went from fully-functioning, healthy man to someone who was unable to walk. I saw a neurologist who immediately admitted me to the hospital. Over the next four weeks I would learn that I have the chronic neurodegenerative condition – Multiple Sclerosis.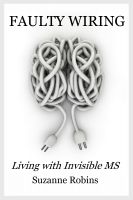 Faulty Wiring: Living with Invisible MS
Multiple sclerosis is synonymous with physical disability. But there's a hidden aspect to this illness that often goes unrecognized and is frequently misunderstood. These invisible symptoms include depression, bladder dysfunction, cognitive impairment and fatigue. This book shines a light on that experience, and expands the definition of what it means to have MS beyond obvious physical disability.