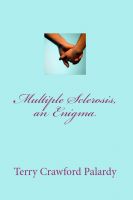 Multiple Sclerosis, an Enigma
(5.00 from 2 reviews)
The true story of a middle-aged woman being unexpectedly diagnosed with a young person's disease: multiple sclerosis. The journey to diagnosis and the reality of the treatment brought a premature end to her career as a public school teacher. Making decisions about disease modifying drugs and their side effect/benefit ratio; receiving the support of a loving spouse; questioning the diagnosis.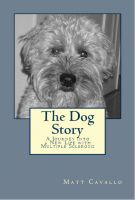 The Dog Story: A Journey into a New Life with Multiple Sclerosis
(4.50 from 2 reviews)
I was twenty-eight years old with a promising career when I tried to get out of bed and couldn't feel my legs. Overnight, I went from fully-functioning, healthy man to someone who was unable to walk. I saw a neurologist who immediately admitted me to the hospital. Over the next four weeks I would learn that I have the chronic neurodegenerative condition – Multiple Sclerosis.