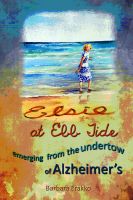 Elsie at Ebb Tide: Emerging from the Undertow of Alzheimer's
by

Barbara Erakko
elsie nurmi begins school in minnesota speaking no english yet becomes a u.s. protocol officer escorting dignitaries such as astronaut borman abroad on air force two. when diagnosed with alzheimer's, she begins a dreaded-yet transcendent-journey. as she becomes increasingly nonverbal, her daughter explores psychic communication proving soul-to-soul communication and love are never lost.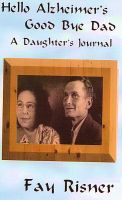 Hello Alzheimer's Good Bye Dad-A Daughter's Journal
by

Fay Risner
Alzheimer's disease is on the rise. This true story is told by the author as taken from a journal she kept. It's the struggle of her father and the family for the ten years Bill Bullock suffered from Alzheimer's disease. Caregiving tips have been added to make this book educational. The author was a CNA in long term care with two awards given for Aide of the year and professional caregiver.
Related Categories