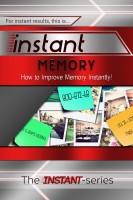 Instant Memory - How to Improve Memory Instantly!
STOP! Did you forget why you were reading this? OK, are you one of those people who forget what they were supposed to be doing or looking for after just walked into a room? Are you one of those people who forget where you placed your keys or what you were supposed to be shopping for again...or forgetting somebody's name? Let all your forgetfulness be a thing of the past with "Instant Memory."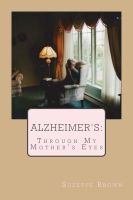 Alzheimer's: Through My Mother's Eyes
(5.00 from 1 review)
There are so many books on Alzheimer's, but what many of those books lack is a raw look at the day-to-day concerns of being a caregiver.