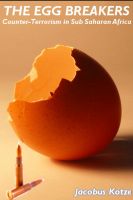 The Egg Breakers - Counter-Terrorism in Sub Saharan Africa
by

Jacobus Kotze
It is not generally known that Sub Saharan Africa has a long tradition of successful counter-terrorism operations. During the 1950's to 1989 many operations took place in Colonial Kenya, Rhodesia and Apartheid South Africa. This book is not fiction and read in Military Academies of 5 countries. It also warns on the lack of good intelligence on the War of Terror in Sub Saharan Africa.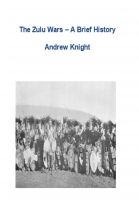 The Zulu Wars - A Brief History
by

Andrew Knight
(5.00 from 1 review)
The Anglo – Zulu wars, a clash between the might of the British Empire with the African Zulu Kingdom, began in 1879. The British forces, led by Lord Chelmsford, invaded Zululand. Many battles ensued, including a stunning Zulu victory at Isandlwana, and the near-collapse of the garrison at Rorke's Drift. However, in the end, the British were triumphant. The Zulu would no longer be free.