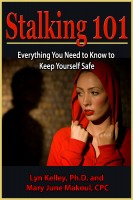 Stalking 101: Everything You Need to Know to Keep Yourself Safe
by

Lyn Kelley
Over 3 million people a year are stalked. Not all live through it. This book is for everyone, it doesn't matter if you're male/female, gay/straight, young/old, large/small. Being stalked by someone you know (or even a stranger) can happen to anyone – and it's probably already happened to you. Our goal is to make you aware of what's happening and empower you with strategies to keep yourself safe.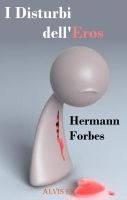 I Disturbi dell'Eros
by

Hermann Forbes
Il declino del desiderio sessuale è talvolta considerato quasi inevitabile in un rapporto a lungo termine, ma tutto ciò non è scientificamente provato. E' possibile, infatti, che la scintilla sessuale possa rimanere attiva per tutta la durata della vita, certamente anche grazie ad un impegno reciproco nella coppia che deve scegliere di volere crescere insieme sotto l'aspetto della sessualità.