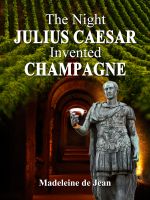 The Night Julius Caesar Invented Champagne
Rebecca, modern-day wine-expert and 'nose', never imagined she'd become a wine-detective. But when 'Doctor '47' and his dark forces continue saturating the market with copy-wines, ready to decimate anyone in their way, especially a Rebecca, she travels across time and space – escorted by Julius Caesar, Wolfgang Puck and Julia Child– to find the first vine. Will she prevail and save wine?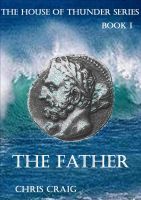 The Father
(4.00 from 1 review)
264BC. Rome has completed her conquest of the Italian Peninsula and stands eyeball to eyeball with the ancient trading empire of Carthage. One man stands between Rome and her goal of world domination: Hamilcar Barca, father of the most famous Carthaginian General, Hannibal. This is the story of the Barca family's pivotal role in the First Punic War and the events which flow from it.