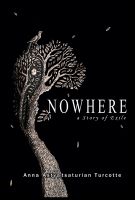 Nowhere, a Story of Exile
Anna Astvatsaturian Turcotte was a ten year old girl in 1988, living in the seaside city of Baku, in the Soviet Republic of Azerbaijan, when pogroms organized by the majority Muslim Azeri population drove the minority Christian Armenians out of the country. Anna's diary documented the organized terror in Baku, her life as a refugee, and her struggle to find herself.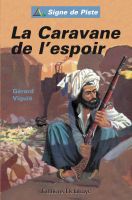 La Caravane de l'espoir - Signe de Piste
Yves, Anwar, Karimdad… Un jeune Français, deux jeunes Afghans dans l'Afghanistan en guerre contre les Soviétiques. Suivant une caravane humanitaire, ils participent de tout leur cœur et de toutes leurs forces au combat désespéré d'hommes libres qui s'opposent à l'envahisseur...