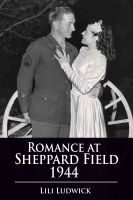 Romance at Sheppard Field 1944
Vern Ludwick was born December 21, 1916 in Wyoming. His family eventually moved to California. He met the love of his life in 1944 at Sheppard Field in Wichita Falls, Texas, while serving as a Staff Sergeant in the United States Army Air Forces. He married the woman he fell in love with on December 8, 1944. This is the story of the beginning of the love between the young couple, Vern and LaFaye.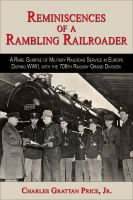 Reminiscences of a Rambling Railroader
A rare glimpse of military railroad service in Europe during WWII, with the 709th Railway Grand Division. The author describes growing up in Virginia and his military service as Master Mechanic of the 709th during their tour of duty in France, Belgium and Germany. Told in a captivating manner, he details his experiences in WWII and his emotions during routine and dangerous wartime events.