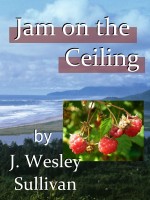 Jam on the Ceiling
As a newspaper columnist of many years, Wes talked about writing a book but didn't realize he'd already written one until his sons went through more than 700 of his columns and compiled the best into Jam On The Ceiling. In this book, Wes talks about Oregon history and politics, the changing times and technology, traveling, hiking, and building a log cabin with his son William L. Sullivan.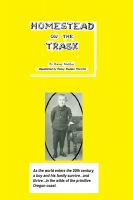 Homestead on the Trask
As the World enters the 20th century, a young boy and his widowed family survive...and thrive...in the primitive wilds of the Oregon Coast. Sometimes funny, sometimes sad, always enlightening, this is how our ancestors once lived. A vivid personal account, enriched by detailed ink sketches and photos by the author. Republished and distributed by Nancy Maddux Thornton, his daughter.