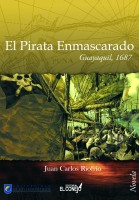 El pirata enmascarado. Guayaquil 1687
by

Juan Carlos Riofrío Martínez-Villalba
El libro recoge la peor invasión pirata que la ciudad de Guayaquil padeció en su historia. En 1687 una coalición de piratas ingleses, franceses y holandeses entraron a Guayaquil guiados por un pirata enmascarado que no dio a conocer su identidad. Ambientada en el lugar, con giros de época, se mezcla la acción y el romance, la historia y la novela, en una de las mejores historias de piratas.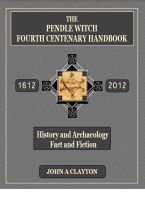 The Pendle Witch Fourth Centenary Handbook
by

John Clayton
History and Archaeology of the 1612 Pendle Witch Trials where ten people from the Forest of Pendle (East Lancashire, northern England)were executed for having caused death by witchcraft. The Pendle Witch(or Lancashire Witch) Trials were the largest and most notorious in English history. Written by the leading authority on the subject this book covers the true facts behind the fascinating story.