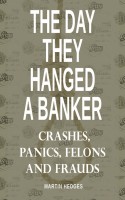 The Day They Hanged a Banker
Social history;A miscellany of tales of fraud from the 19th century onwards. Whatever we just lived through during the crisis of 2008, our forebears got just the same. From a man that invented a country, to Ponzi's stamp collection and diamonds lying about on the desert floor. We keep on believing that the too good to be true will be true this time around.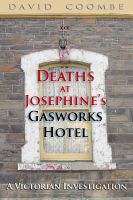 Deaths at Josephine's Gasworks Hotel
(5.00 from 3 reviews)
Immerse yourself in Victorian era intrigue and the world of publican Josephine. A story never before told. A suspicious death, a coroner's inquest, a Supreme Court verdict of fraud and a family cut out of a last minute will. Did Josephine kill this man and three others? Climb aboard the investigative journey. Includes readers' guide for book group. Follow on Twitter for added colour.