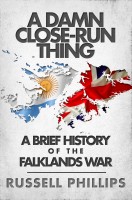 A Damn Close-Run Thing: A Brief History of the Falklands War
by

Russell Phillips
(4.50 from 2 reviews)
This short history sums up the events leading up to the war and its major military actions including details of an Argentinian plan to sink a Royal Navy ship in Gibraltar harbour and a British plan to land SAS soldiers in Argentina to destroy aircraft while they were still on the ground.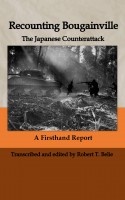 Recounting Bougainville: The Japanese Counterattack
by

Robert T. Belie
(4.00 from 1 review)
The Bougainville Campaign played a critical role in securing Allied victory in the South Pacific during World War Two, but a spirited Japanese counterattack in March 1944 threatened to dislodge American forces from the center of Bougainville Island and put the entire campaign in jeopardy. This transcribed narrative discusses the month-long attack from the perspective of a soldier who was there.