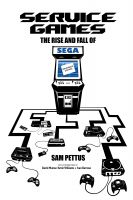 Service Games: The Rise and Fall of SEGA
Starting with its humble beginnings in the 1950's and ending with its swan-song, the Dreamcast, in the early 2000's, this is the complete history of Sega as a console maker.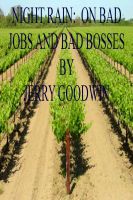 Night Rain: On Bad Jobs and Bad Bosses
Statistics show a majority of Americans hate their jobs. This is a work memoir about my life in the work force that encompasses over 40 years. I've worked as a temp, in clerical work, in restaurants, and miscellaneous tasks. I was a Jehovah's Witness, which had a major impact on my life.