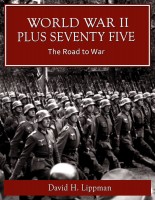 World War II Plus 75 -- The Road To War
Opening volume of a day-by-day history of World War II, tied to the 75th anniversary of humanity's greatest conflict. This volume covers the years before, causes of, and lives that fought the war. It is based on "World War II Plus 55," the author's award-winning website on World War II, which was on the web from 1995 to 2013.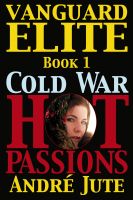 Vanguard Elite
THE GREATEST CONSPIRACY THE WORLD HAS EVER KNOWN STARTED WITH THE STORMING OF THE WINTER PALACE. An epic historical saga of three intertwined families who live and die by their love of their Russian motherland and the searing passions they arouse in each other. VANGUARD ELITE is Book 1 of COLD WAR, HOT PASSIONS.