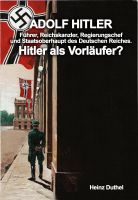 ADOLF HITLER . Hitler als Vorläufer?
Adolf Hitler (* 20. April 1889 in Braunau am Inn, Österreich; † 30. April 1945 in Berlin) war ab 1921 Parteichef der NSDAP, ab 1933 Reichskanzler und von 1934 bis zu seinem Tod durch Suizid als "Führer und Reichskanzler" zugleich Regierungschef und Staatsoberhaupt des Deutschen Reiches.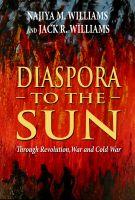 Diaspora to the Sun
This is my family saga across the anti-podal easterly flow of twentieth century history. My family characters are light and they always considered themselves ironically to be in the best of worlds, reminiscent of Voltaire's Dr. Pangloss.