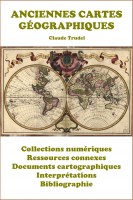 Anciennes cartes géographiques
Découvrir et explorer le monde merveilleux de la cartographie: un répertoire de collections numériques d'anciennes cartes géographiques en libre accès, des ressources connexes, un atlas du monde et une bibliographie pour la recherche, l'analyse ou l'étude de ces documents dont plusieurs peuvent être redimensionnés, imprimés ou téléchargés et dont certains sont libres de droits.
War Times
this book is great. it's about three brave men at war, and i have intruduced this book to a few people and they thought it was fantastic.Publishing a book was my only dream, and this book is as good as any other book you've ever read. when you read the first page of this book your never going to want to ever stop,because thats how good it is. i am sure that you will simply love this book.