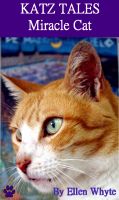 Katz Tales Miracle Cat
(5.00 from 1 review)
This is the story of how our senior cat Au came whisker-close to death and then recovered - thanks in part to a new miracle drug that kills the FIV virus. As Au is usually a very cheerful cat, this collection also includes stories of how he rules us all with a velvet paw. There is also a section of general health tips for new cat owners.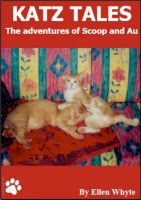 Katz Tales The Adventures Of Scoop and Au
(5.00 from 3 reviews)
This is a collection of 15 tales that celebrate the antics of the wise yet wily Scoop, and his sturdy and inventive cat companion Au. It includes Sofa Wars, an epic battle between the author and Au for possession of the best seat in the house, and Your Neighbourhood Nosy Parker where Scoop resorts to some nifty tactics in order to keep tabs on his friends next door.