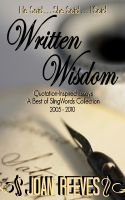 Written Wisdom: Quotation-Inspired Essays (A Best of SlingWords Collection)
Do you love a good quotation? Wise or witty words uttered by famous people? When writers use an insightful quotation in a blog post or article, it's like "kicking it up another notch." Written Wisdom, compiled from the best of the quotation-inspired essays, 2005-2010, on SlingWords, a blog by best-selling ebook author Joan Reeves, offers encouragement, wisdom and wit.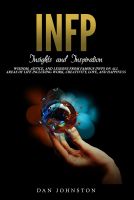 INFP Insights and Inspiration: Wisdom, Advice, and Lessons From Famous INFPs On All Areas Of Life Including Work, Creativity, Love, and Happiness
If you are an INFP, this book is an opportunity for you to learn from some of the most famous and successful people who share your personality type. Buy this book for a collection of over 200 fun, inspiring, and thought-provoking quotes from famous INFPs who share the same strengths and weaknesses as you do. Inside you'll find insights into relationships, creativity, work, happiness and money.