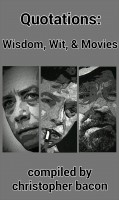 Quotations: Wisdom, Wit, and Movies
Here are 397 quotations, collected over 40 years, that express wisdom or wit about humanity and the human condition. Also included are quotes from or about movies, our era's premier art form. Spoken or written by our contemporaries or those from ages past, authors include Camus, Darrow, Milos Forman, Gleason, Buster Keaton, Dick Lane, McCartney, Santayana, Vin Scully, Neil Young, and many more.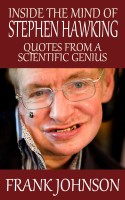 Inside the Mind of Stephen Hawking: Quotes from a Scientific Genius
It is rare that a scientist's reputation transcends the world of science so much as to become a household name. Stephen Hawking, however, is one such example. This book contains some of Hawking's views on a variety of topics in order to give an insight into the mind of this insightful and often humorous character.