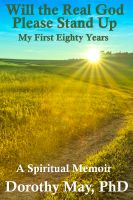 Will the Real God Please Stand Up; My First Eighty Years
This is a memoir that reads like a novel. It is the story of one woman's path out of organized religion into a spiritual identity of her own, written in the cultural context of 20th century mid-America and into the 21st century. The narrator describes the factors and events that led to a change in consciousness for her.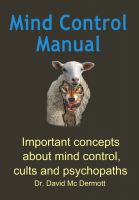 Mind Control Manual - Important concepts about mind control, cults and psychopaths
Are you having doubts about your group? You like the ideas but don't like the leader or the network. You do the exercises but some part of your life is not working. You can't seem to get the results you were promised. The leader seems to have it all but you are struggling. This book will change how you think about cults and mind control and will allow you to take steps to protect yourself.