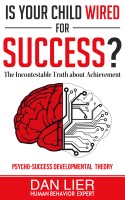 Is Your Child Wired for Success?
by

Dan Lier
As parents, if you knew the environment you are providing your child determines their success or their failure, would you want to know how you could make a difference? Would you want to know how to give your kids the edge?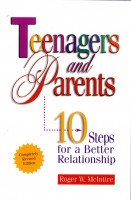 Teenagers and Parents: 10 Steps for a Better Relationship
by

Roger McIntire
This sensible, practical and readable guide for parents of teenagers offers friendly, usable advice on every page. The 10 steps discuss and illustrate with dialogues and examples how to talk—and listen—to your teen, build social and school skills, respond to the games teens play, use alternatives to punishment, look for danger signs of drug and alcohol abuse, and protect your rights as a parent.