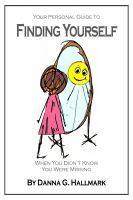 Your Personal Guide To Finding Yourself When You Didn't Know You were Missing
Finding Yourself is a product of 35 years experience & development in the international arenas of Transactional Analysis, medicine, education and psychology. Author Danna G. Hallmark offers every person the means to discover what they truly want in life and separate that from any personal baggage. The book contains charts & self-grading questionnaire to assist the reader in understanding.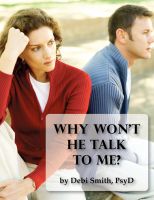 Why Won't He Talk to Me? The Simple Truth About Men and Intimate Communication
(5.00 from 1 review)
Does the man you love withdraw and refuse to face issues? have problems being open about things? often misunderstand what you're saying? Many women believe men are insensitive jerks, don't have feelings, are only interested in one thing, or just don't get it. Even if you've tried everything you can think of, there's still hope! So don't give up until you've practiced the principles in this book!