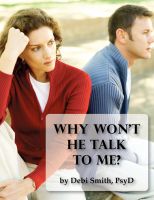 Why Won't He Talk to Me? The Simple Truth About Men and Intimate Communication
(5.00 from 1 review)
Does the man you love withdraw and refuse to face issues? have problems being open about things? often misunderstand what you're saying? Many women believe men are insensitive jerks, don't have feelings, are only interested in one thing, or just don't get it. Even if you've tried everything you can think of, there's still hope! So don't give up until you've practiced the principles in this book!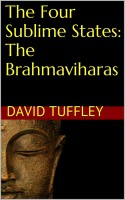 The Four Sublime States: The Brahmaviharas
The Four Sublime States are the best possible relationship with the world and everyone in it. They also offer the possibility of liberation from the cycle of re-birth when your time comes to leave this life. Could there be a more worthy goal in life than this? The Buddha urged us to adopt these sublime states, making them our habitual state of mind with which to embrace the entire world.