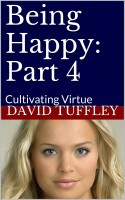 Being Happy: Part 4 Cultivating Virtue
by

David Tuffley
A short, practical how to guide for people wanting to cultivate a happier state of mind using the principles outlined in the pioneering work of Christopher Peterson and Martin Seligman whose 2004 book Character Strengths and Virtues is considered a classic.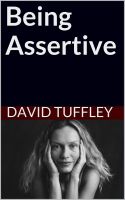 Being Assertive: Finding the Sweet-Spot Between Passive and Aggressive
by

David Tuffley
Assertiveness is a zone on the spectrum between Passivity and Aggression. This book shows you how to find that zone, that sweet-spot. Assertiveness is about rights; yours and those of others. finding a balance between them. Aggressive people violates the rights of others, while the passive person violates their own. he assertive person finds a win-win way to balance these competing interests.