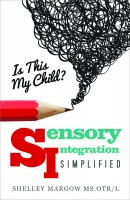 Is This My Child? - Sensory Integration Simplified
Is This My Child? uses research-based information to help a understand how a child's brain processes information using a simple format. It is a fast, simple read incorporating the principles of neuro-plasticity and child development that create the underlying foundations of learning. One needs to take into account the 'whole child.' This book explains how with a simple and relatable approach.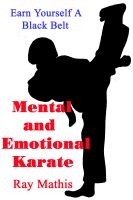 Mental and Emotional Karate
No one can hurt our feelings. That's semantic and scientific nonsense. The truth is that it's what we choose to think about others and what they say or do that really determines how we feel, be it hurt or anything else. I will teach you how to use the power of choice to earn the equivalent of a black belt in Mental and Emotional Karate and stop being a victim of others comments or actions.