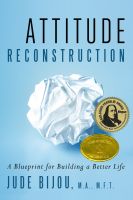 Attitude Reconstruction - A Blueprint for Building a Better Life
Shivering, sobbing, and pummeling the sofa are just a few unique ways Attitude Reconstruction: A Blueprint for Building a Better Life helps you get a grip on emotions and create more joy, love, and peace. Blending eastern spirituality and western contemporary psychology, this groundbreaking method is guaranteed to identify what's holding you back and transform your life for good.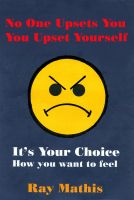 No One Upsets You, You Upset Yourself. It's Your Choice How You Want to Feel
Most people live their lives based on a big lie, and don't realize it. That lie is that what other people say and do, and what happens makes them feel the way they do. Believing that lie causes people to feel worse than they need to, and to miss many opportunities to feel better. Learn the truth about how feelings come about, the choices you really have, and how to use those to feel better.