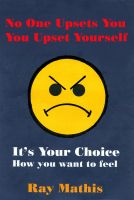 No One Upsets You, You Upset Yourself. It's Your Choice How You Want to Feel
Most people live their lives based on a big lie, and don't realize it. That lie is that what other people say and do, and what happens makes them feel the way they do. Believing that lie causes people to feel worse than they need to, and to miss many opportunities to feel better. Learn the truth about how feelings come about, the choices you really have, and how to use those to feel better.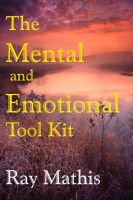 The Mental and Emotional Tool Kit
(5.00 from 1 review)
At times, we all have more emotion than we'd like to have. It often causes us to make mistakes with other people. For some, it gives purpose to unhealthy, self-defeating behavior that they struggle to stop engaging in. Generating emotion is part of being human, but it's not some inevitable product of what happens to us. We can learn to generate less emotion. This book will show you how to.